Mission and Vision
To become Number 1 successful company: financially, socially and environmentally in Wood product business in India by providing better value for customers, stakeholders and employees by setting up highest possible economic and environmental standards.
And to achieve this vision, Eximcorp resolves to be open and honest and behave with integrity by considering how its actions would affect others, inside and outside the company, now and in the future and therefore, must perform to exceed the expectations of all concerned.
Accordingly, Eximcorp continuously strives to create more value, achieve greater results and make a positive contribution to the life of every individual by empowering every single individual at every level in its organization to work and behave with responsibility in the best interest of all by accepting the challenges as it arises.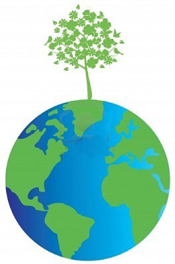 Sustainable wood products are the only survival.
Contribute to environment by saying 'NO' to wood products derived from non-sustainable forestry
Related documents :


Code of Conduct Policy


Environmental Policy