Create Your Own Success Story at Eximcorp
The people who work at Eximcorp have defined its success, working together to create innovative strategy to promote quality products for millions of people who live together with our products in one way or the other. As an Equal Opportunity and Affirmative Action Employer, Eximcorp has employed or engaged several people throughout India in a variety of ways in sales & marketing, customer services, information technology, finance, and administration. Our philosophy begins with people and revolves around people.
At Eximcorp, you will be part of a strong and growing wood product business, continuing our success story, as well as your own. Eximcorp employees find innovative solutions for our customers, believe in doing whatever it takes to get the job done, never settle for less than the best, and consistently strive to exceed expectations and ALL THESE WITH HIGHEST DEGREE OF FAIRNESS AND HONEST BUSINESS PRINCIPLES, consistent with our code of conduct. In turn, we offer a rewarding and sustainable relationship as an employee or as our sales or marketing agent on arrangement that you cannot refuse.
Eximcorp needs people who would like do business without having their own business. And we're pleased that you are interested in a career with us.
Please contact us, whenever you so wish.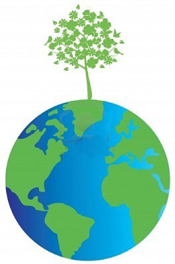 Sustainable wood products are the only survival.
Contribute to environment by saying 'NO' to wood products derived from non-sustainable forestry