Eximcorp Aluply – Modular Panel System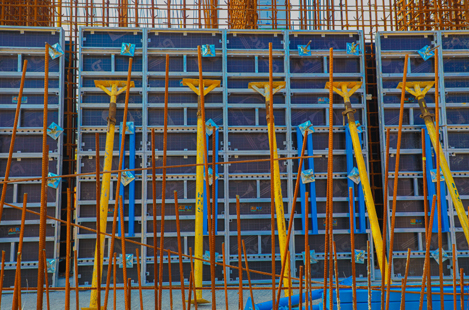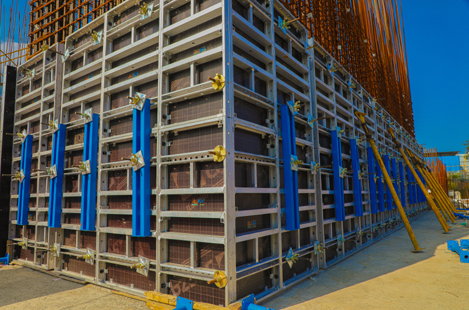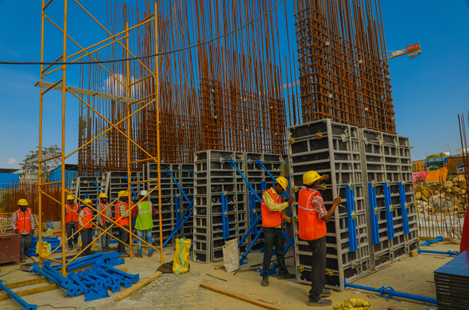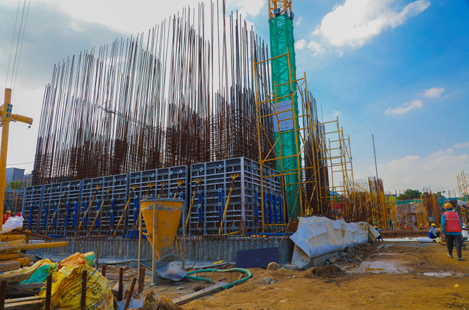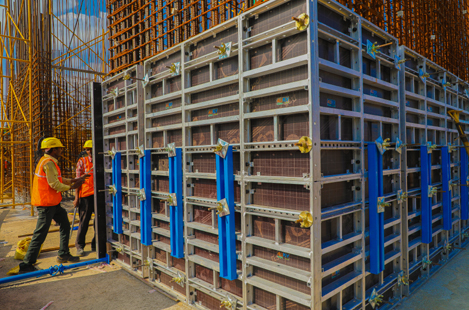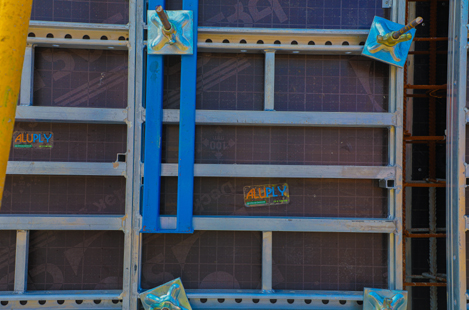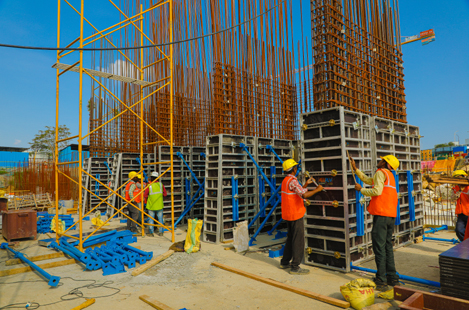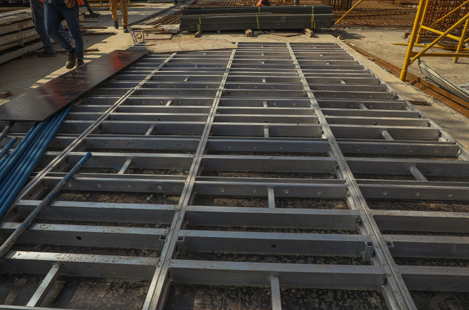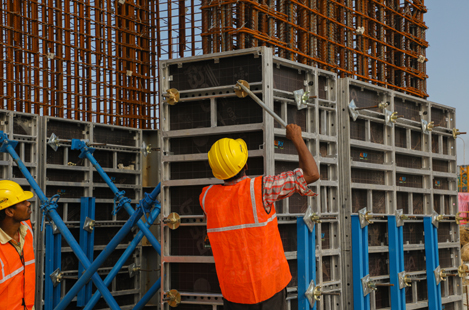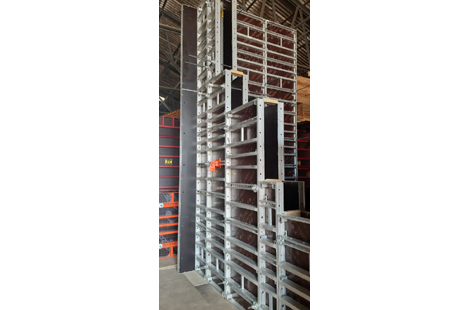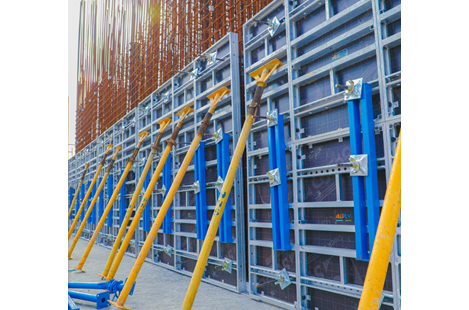 Product Information:
Eximcorp Aluply – Modular Panel System formwork has been developed keeping in mind difficulties in pooling the skilled labour at work site, handling of several formwork accessories to fabricate the panels at site. Eximcorp Aluply is the ideal solution for vertical formwork application such as wall and column.
This system is designed to use in structures such as retaining wall, footings, plinth beam, core wall, shear wall and column, etc. This system is also suitable for any type of climbing formwork used in highrise & infra projects. Eximcorp Aluply is available in several standard sizes. Its pick and play concept allows versatility wherein the system for column formwork can also be converted into wall formwork and vice versa
Key Features
Aluply system is designed and made out of Aluminium profiled frame, in built with imported 12mm MDO or Film Face Plywood.
Aluply is a modular Universal panel system having drill holes in 50mm grid to allow for increase or decrease in the size of the panel.
Height and width can be specified,
Option to specify connecting accessories such as Clip, Wedge Clamp, Pin& wedge, corner connectors, wing nut, Anchor Nut, anchor plate, Alignment Prop with Double nut with Header & footer
Advantages
Light weight, ease in handling, minimum accidental risks.
Easy and ready to install,
Versatile in application: Wall and column
Easy fixing up for corner solutions like core wall, etc
Recommended for 100 or more repeat usage
Freedom from lifting equipments at Site.
Eximcorp Aluply system increases the productivity at site due to its light weight engineered modular designed frames in the light of engineering values necessary for performance.
Eximcorp Aluply system transposes smooth surface of concrete.
Eximcorp Aluply saves on investment cost owing to its adoptability to multifarious applications.
All panels are universal panel that provides the flexibility of change in size.
Technical Information:
Universal panels designed for 50 mm incremental to decrease/increase column sizes
Standard Widths in mm:- 300, 450, 600, 750
Standard height in mm - 1200, 1500, 2400, 3000
Aluminium section profile: 6061 – T6 grade.
Weight of panel system – 22kg/ sqm approx.
Designed for 60 Kn/sqm fresh concrete pressure
12mm MDO or Film Faced Plywood is interlocked in the system.
Static bending along the grain (outer layer) – 25.
Minimum elastic module – 7000 MPa
Tie rod 15.0 mm dia – 92 kn
Note:
Eximcorp Aluply – Modular Panel System is delivered complete with connecting accessories such as Tie rod, wedge clamp, clip, connector, including alignment prop to ensure vertical accuracy.
What does our promise of Efficiency mean to you
Products that improve your cost, material and energy efficiency
Reliable and timely deliveries
Local knowledge, support and service
Solutions for every formwork application
Proven and documented technical data and environmental statements

External Links