- Trucks & Bus Flooring Plywood

An ultimate in performance and durability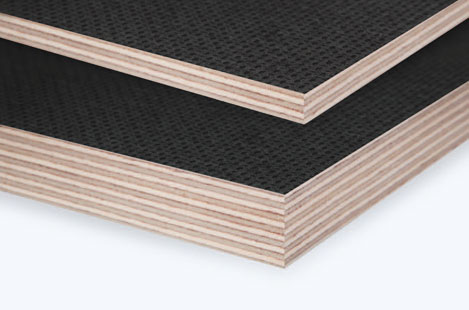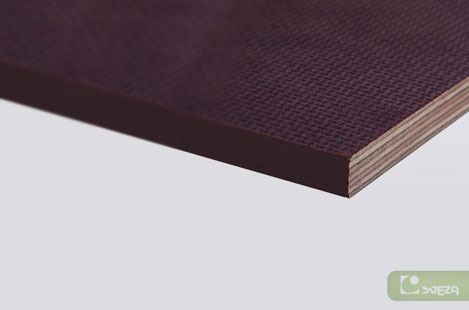 is a special film faced plywood coated with wear resistant phenolic film This plywood has a mesh working surface. Its edges are protected with water-dispersible acrylic paint.
Titan plywood is specially designed for applications where high wear resistance and anti-slip properties are required: vehicle floors, industrial flooring, load bearing platforms, storage racks.
Certifications
Certified products are also available under the chain of custody programs on prior arrangement
What does our promise of Efficiency mean to you
Products that improve your cost, material and energy efficiency
Reliable and timely deliveries
Local knowledge, support and service
Solutions for every application
Proven and documented technical data and environmental statements
Properties
Anti-Skid flooring panel
Wear resistant
Slip resistant
End-uses
Trailers
Trucks
Bus floors
Railway wagons
Warehouses
Loading platforms
Scaffolding
Bonding
Titan is bonded with Phenolic resin cross-bonded weather resistant gluing according to EN 314-2/class 3.
Effect of humidity and moisture
Wood veneer is a living material and is subject to moisture movement according to surrounding conditions, which affects the flatness of panels. It is important to condition the panels to reach a moisture content near to the equilibrium of their permanent environment.
Like other wood-based panel products, Birch Plywood is also hygroscopic and its dimensions change in response to a change in humidity. A change of 1% in moisture content typically increases or decreases the length, width and thickness by 1% in dimensions and thickness. It is therefore desired that the edges are sealed with a suitable acrylic paint to prevent and/or control ingress of moisture and humidity and consequent swell in thickness and expansion in dimensions.
The recommended stocking conditions are 20°C and a RH of air of about 60%.
Surface
Face: Phenolic resin coating with wire mesh pattern, dark brown or black.
Reverse: Phenolic moisture barrier. Available either smooth or imprinted.
Edge protection: Acryl-based paint
Coating Weight: 120 g or 220 g/m2
What does our promise of Efficiency mean to you
Products that improve your cost, material and energy efficiency
Reliable and timely deliveries
Local knowledge, support and service
Solutions for every application
Proven and documented technical data and environmental statements
Panel sizes
Standard dimensions:
1220 x 2440 mm
1250 x 2500 mm
1500 x 3000 mm
1525 x 3050 mm
Squareness tolerance:
±1 mm / 1000 mm

Related Documents
Related knowledge documents :


US Lacey Act - Declaration Form


FAQ- The US Lacey Act


EPA Wood Composite FAQ


US EPA formaldehyde-emission-standard


EPA-EPA-950-F-17-001